Outlook, the free email service published by Microsoft has many features. Initially, this service was called Hotmail before taking the name Outlook in 2013. You can create an Outlook email address for both personal and professional use. We explain how to connect to your Outlook inbox , manage your account properly and clean it up efficiently.
Why should I sign in to an Hotmail/Outlook inbox?
There are many advantages to connecting to your Hotmail or Outlook mailbox. This Webmail has many features, including an agenda, a calendar, task management… Your Outlook account has an intuitive and easy to use interface. It is possible to easily sort your emails and classify them in different folders to facilitate their management. In addition, you have the possibility to send an email directly from Microsoft Word.
For professionals, Hotmail/Outlook allows you to create personalized signatures or an email address specific to your domain name. Thus, this greatly facilitates communication within your company. Also, It is possible to exchange in real time with your contacts on Facebook, Windows Live or MSN from Outlook.com. Your Outlook account also allows you to check emails from other email providers. Finally, the use of all these features is completely free of charge.
How to sign in to an Hotmail/Outlook inbox?
To connect to your Outlook mailbox, use one of the following URLs: hotmail.com, outlook.com, outlook.fr, live.com or msn.com. Proceed as follows: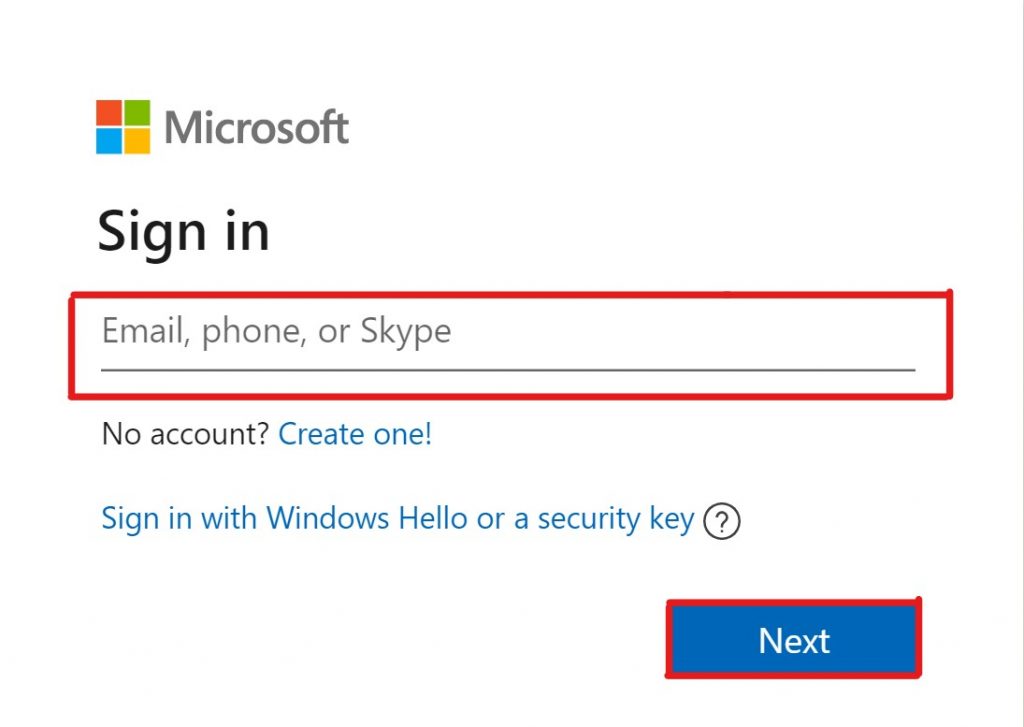 1. Click on Connect
2. Enter your email address or phone number
3. Click on Next

4. Enter your password on the following page
5. Click on Connect
To avoid having to repeat these processes many times, select the Maintain connection check box. This is not recommended if you use a shared computer, at the risk of disclosing your personal information.
Configure your Hotmail/Outlook inbox?
Outlook allows you to check all your emails, regardless of your email provider. Synchronizing messages helps to better manage them and increase productivity and efficiency. Once your Outlook account is configured, an update is automatically performed on your devices the next time you log in. To set up your Hotmail/Outlook account: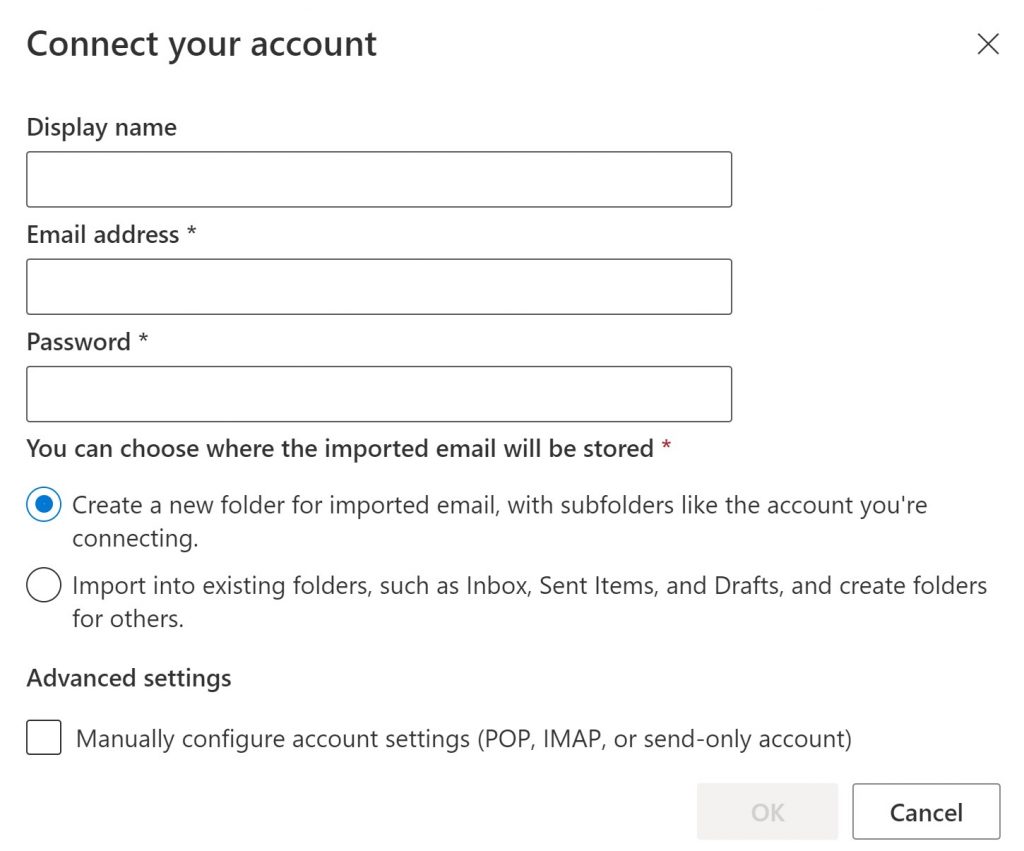 1. Run Outlook
2. A Microsoft Office Outlook Connector window will open
3. Enter your email address and password
4. Select the name appearing in your messages
5. Tick the box Save Password and click on OK

6. The new account was added to Outlook
7. Click on OK and restart Outlook
Do you have any trouble to sign in to your Hotmail mailbox ? Find out the differents ways to fix it for each issue.
🔑 I forgot the password of my Hotmail/Outlook account
To access your mailbox and related services, you must enter your email address and password.
If you have forgotten your password. Simply click on the "Forgot your password" link on the login page and follow the step-by-step instructions to reset your password. You can also find the "Help Center" page which contains useful information.
🔓 How I can recover my Hotmail/Outlook account ?
When you want to recover your Hotmail account, you can click on the "Forgot password" link and Outlook.com will redirect you to a page where you will find a series of options to recover your security code.
You will then get a page with many options to verify your identity:
· You can send an email to the recovery address email
· Text or call a number You will have clues to verify that you have access to the email and number.
🖥️ How can I maintain "sign in" with Hotmail/Outlook ?
Check the "Keep me signed in" box if you do not want to have fill in your address and password the next time you visit the site.
The information will be saved, so you won't have to waste time entering your login information next time you log in (or if you tend to forget your password).
🛑 What if connection fails?
If you still do not recover your account, even after verifying your identity or retrieving your password. You can click on "I don't have any of these" after clicking on "Forgot password". You will then need to complete the Microsoft page to recover your account.
🌎 What are the differences between hotmail.co.uk and hotmail.com and Outlook?
There is not much difference between the two. Moreover, all Hotmail addresses can be converted to Outlook since the Webmail has changed its name. But it is also possible to keep your old Hotmail account while enjoying Outlook features.
🧹How I can clean my Hotmail /Outlook mailbox?
The ideal solution is to use Cleanfox, which effectively removes these mails. To use it, simply associate your address with the tool, which will scan your emails and arrange them by the sender. The software then asks you to delete the messages and/or unsubscribe.
Read the article about Spam: Get rid of them. The Beginner's Guide